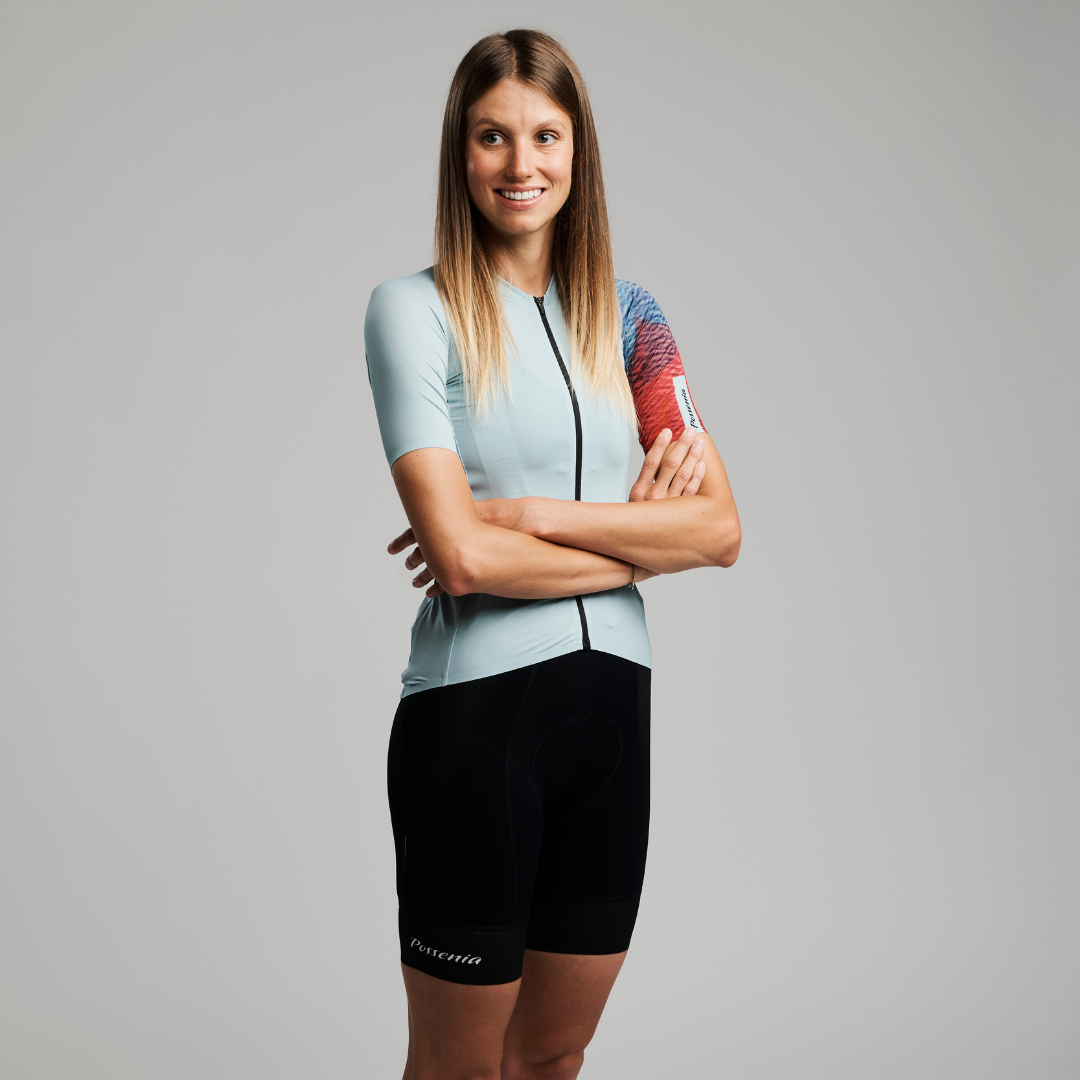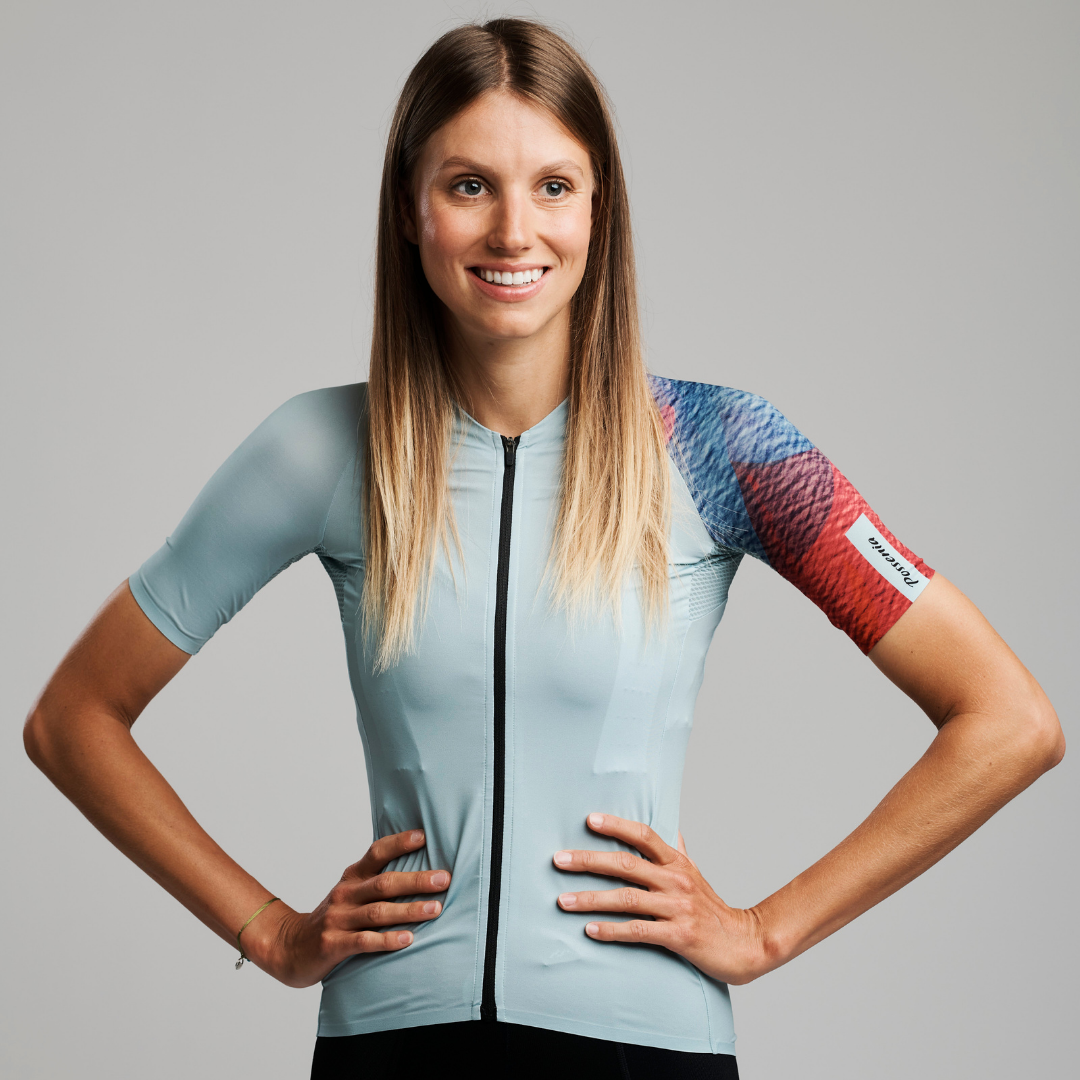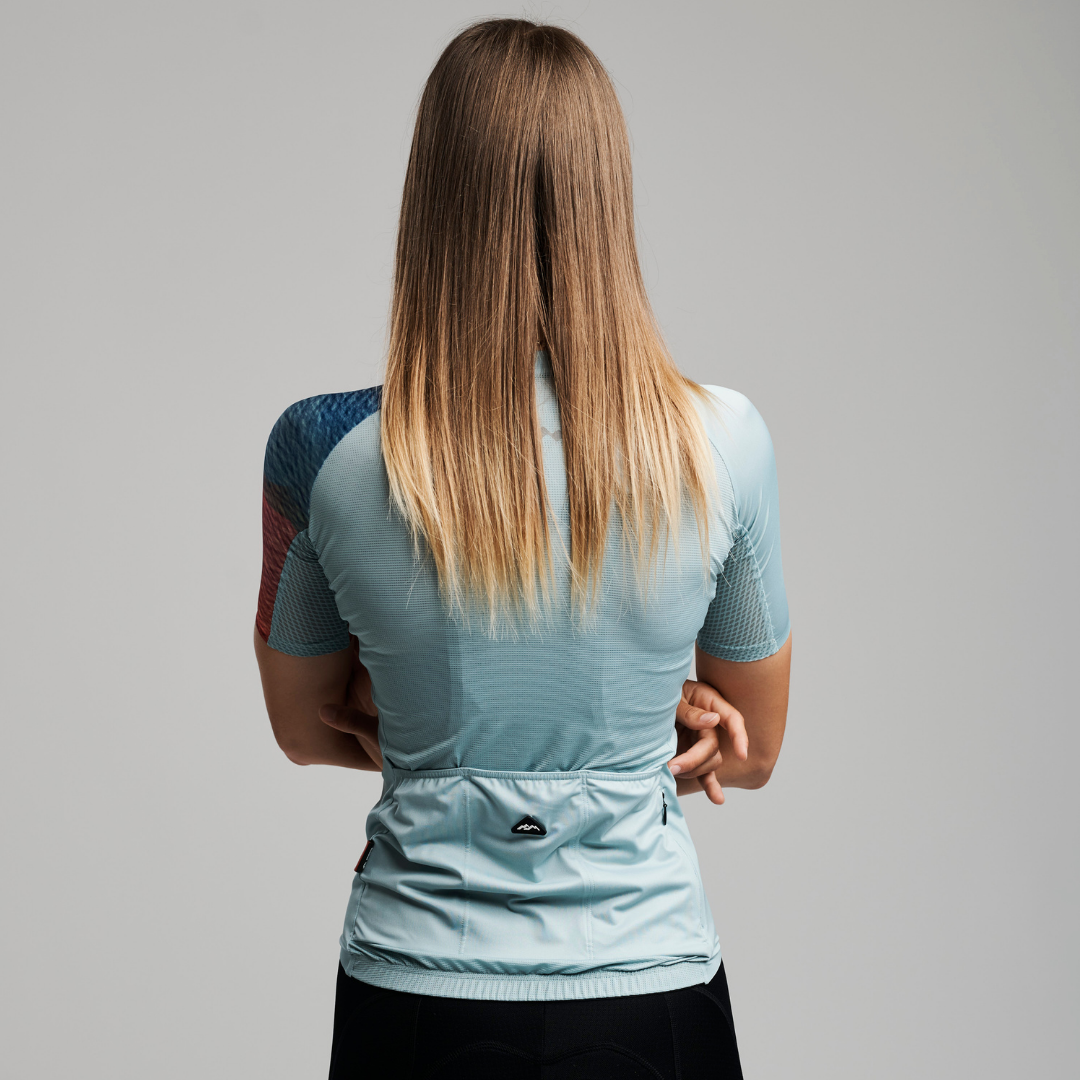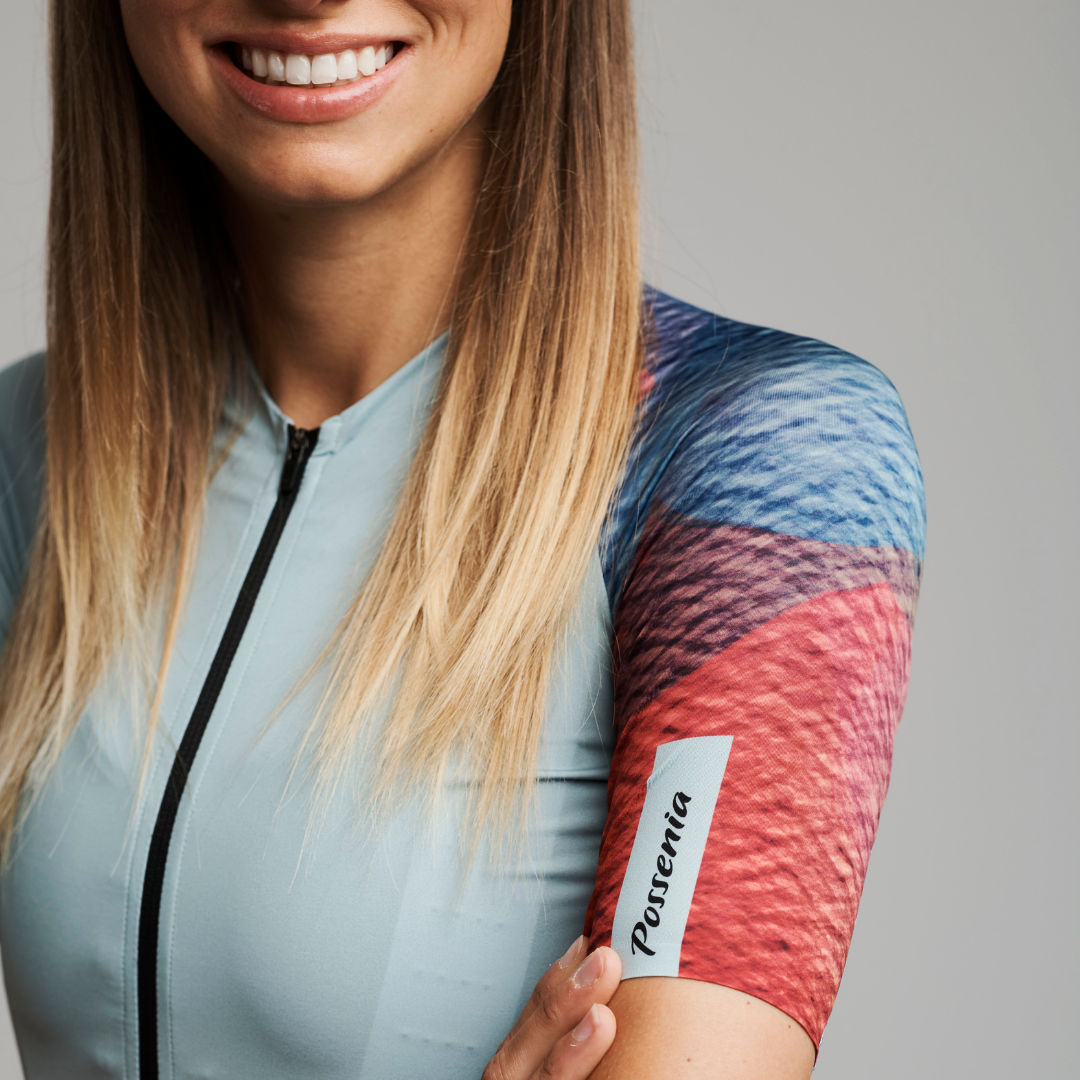 Description

FEATURES

MATERIALS

CARE
This jersey is designed for those cyclists who aspire to spend a lot of time on their bikes training at higher speeds but also for those that simply enjoy racing.

Constructed from cutting-edge, certified-sustainable recycled fabrics, this jersey showcases our dedication to reducing environmental impact while offering superior performance. Every thread, stitch, and detail has been meticulously crafted to ensure optimal breathability, moisture-wicking, and comfort.

With its sleek race- fit design and eco-conscious production, this cycling jersey exemplifies the perfect fusion of style, performance, and sustainability for the conscientious cyclist.

Includes only recycled and biodegradable fabrics. 100% Made in Italy fabrics. Hand-made in Europe.
High breathability and wicking for temperature regulation
Doubles as a true aero jersey proven to reduce drag between 25 and 45 km/h5 pockets for ample storage
3 rear pockets and one side pocket for extra storage
UPF 50+ protection
Reflective elements
75% Polyester, 25% Elastane
Look after your Possenia kit with love. It's sustainable, not invincible.
Wash below 30 degrees on a gentle wash cycle
Use a mild detergent and don't use fabric softener or conditioner
Never tumble dry your cycling clothing
Hang your kit to dry, inside-out and preferably in the shade
Always wash inside-out to avoid pilling, with all the zippers zipped up and ideally in a mesh laundry bag.

(Pilling may occur naturally with time)
---
Free Shipping on all orders in Switzerland
90 Days Return Policy & 2 Year Warranty
Shipping & Returns
Fast shipping
We ship anywhere in the world!
Free shipping is eligible for all orders withint Switzerland.
For all orders in Europe or the UK, shipping is free on orders over CHF 200.
Orders are processed within 2-3 business days.
2 Year Warranty & Crash Replacement
All Possenia items are warranted for 2 years against defects or workmanship issues.
If you have recently had a crash, please send us a few pictures of your damaged kit and proof of order. We will see if it is possible to either repair your item for a small cost or offer you a good discount to replace your item. 
Returns & Exchanges
We accept returns up to 90 days after purchase for a full refund.
The item must be unused, worn and with tags.
All returns are free of charge.
FAQ
Which products are Bluesign® PRODUCTS?
All our Bluesign® APPROVED products have a flag label on the side with the Bluesign® PRODUCT logo.
That means the product was made with the highest level of consumer safety, produced with minimal impact on people & the environment, and by responsibly using the resources by minimising waste.
More info about our Bluesign® PRODUCTS
Do you offer a repair service?
Accidents and crashes happen.. if you happen to hit the tarmac and your kit gets damaged, please contact us by email with a few photos of your item and a copy of your proof of purchase.
With this information, we can see if we can offer you a repair service for a small fee or provide you with a discount on a replacement item.
More info in our Warranty Section
What is covered in the 2 year warranty?
Possenia products are warranted against defects in materials or workmanship for 2 years from the date of purchase.
Quality is at the heart of the Possenia Promise. 
Our warranty doesn't extend to products that have been damaged through crashes or failure to adhere to care instructions. However, please do get in touch for us to offer alternative solutions.

More info in our Warranty section.
How do I know my size?
How to find your perfect fit:
Chest: Measure around the fullest part of your chest. Keep the measuring tape horizontal.
Waist: Measure around the fullest part of your waist, slightly above your true waistline.
Upper Thigh: measure around the highest point of your thigh.
Above-the-knee: measure the point just above your knee.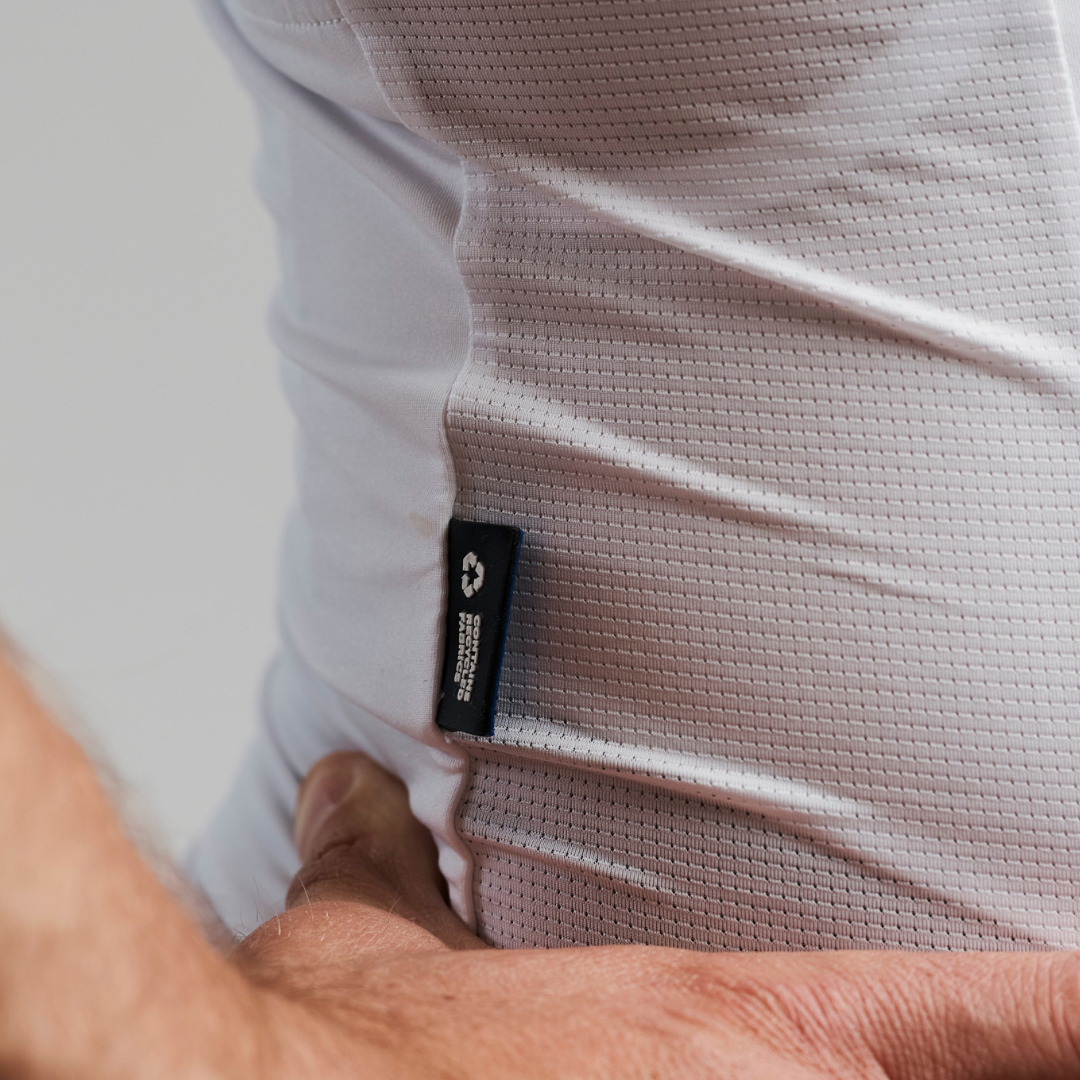 Eco-Conscious Production 
Made from only recycled and biodegradable fabrics, this jersey is the perfect blend of performance, style and sustainability.
Pro Performance
Every thread, stitch, and detail has been meticulously crafted to ensure optimal breathability, moisture-wicking, and comfort for a pro performance.