PERFORMANCE, QUALITY, SUSTAINABILITY
AT THE HEART OF OUR DESIGNS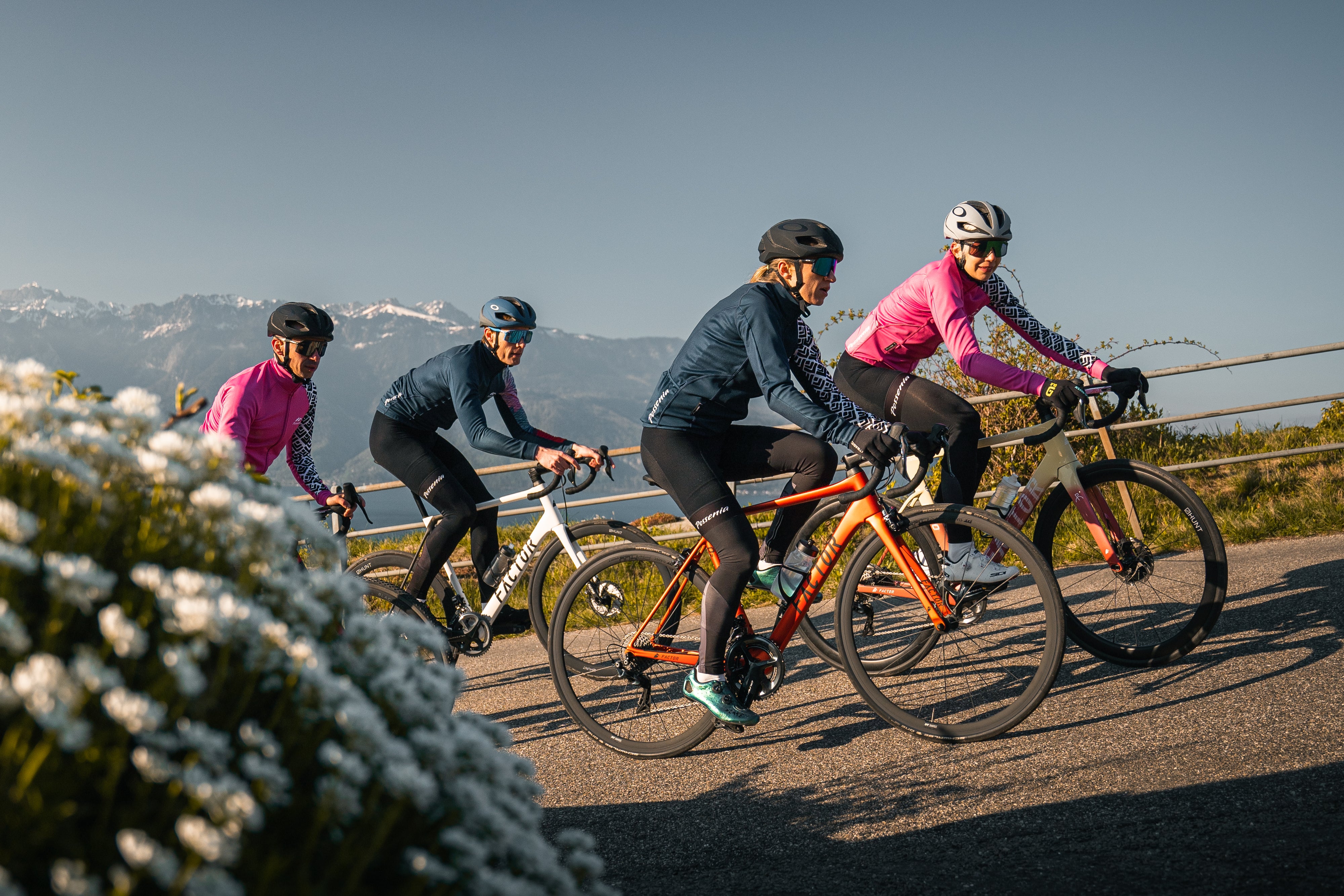 OUR PROMISE
PERFORMANCE MATTERS. QUALITY MATTERS. SUSTAINABILITY MATTERS.
Our promise is superior quality, superior performance and superior sustainability.
We only use top-quality raw materials, premium-performance cuts and everything is handmade with dedication by experts. We work with bluesign® to ensure our items are certified sustainable and ethical.
We ensure to always provide only the best-quality apparel that lasts, because if it doesn't last, it's not sustainable.
For our cycling wear, we work with manufacturers in Europe who have a long history in creating fabrics and cycling apparel. From clothing Tour-de-France riders, to innovating technical, sustainable fabrics for enhanced performance, to testing every cut to ensure superior comfort and performance.
For our street wear, we work with manufacturers that have extended experience in creating the most durable and sustainable of cotton based products. Made with sustainable materials, they ensure every item is crafted with precision.
At Possenia, we promise no compromises.