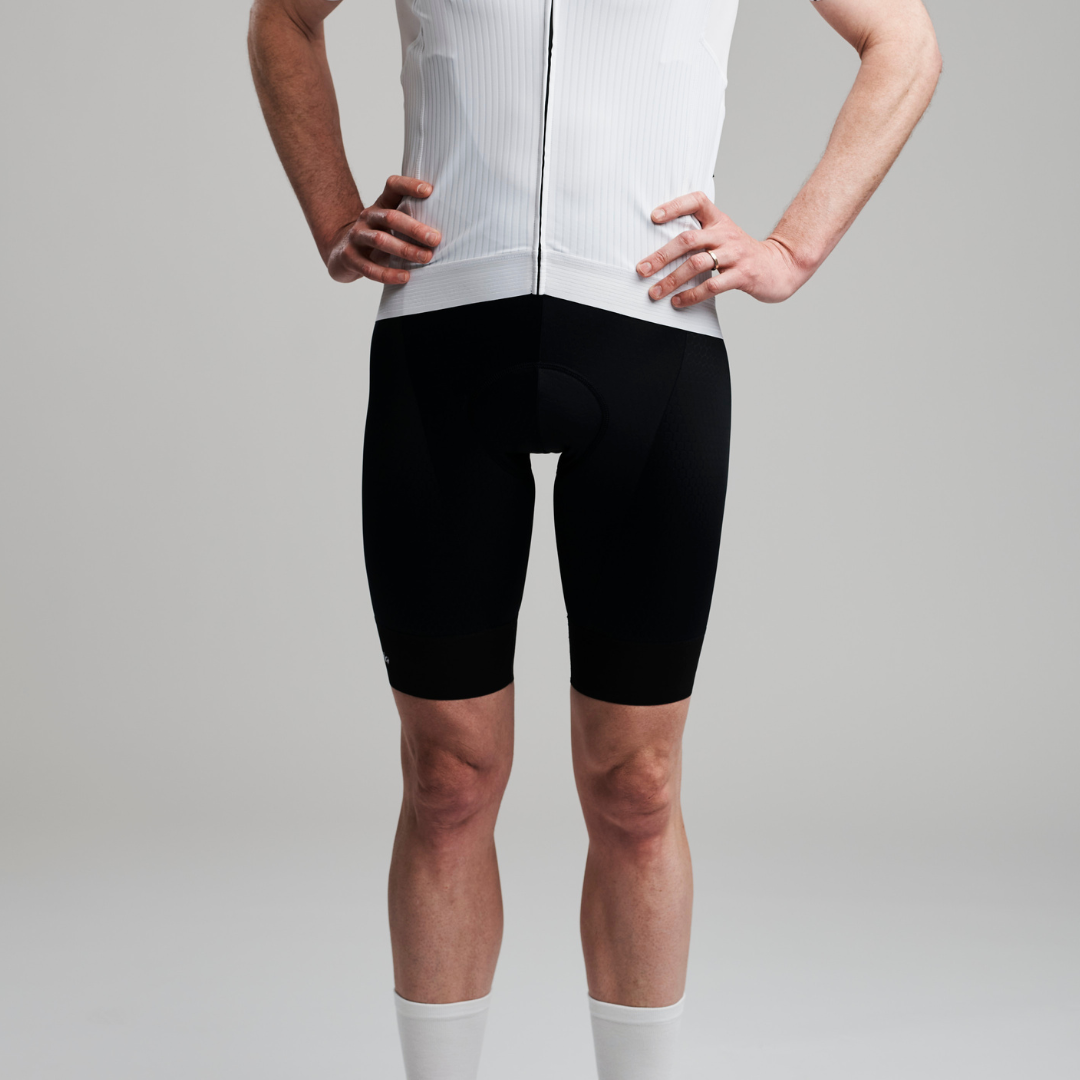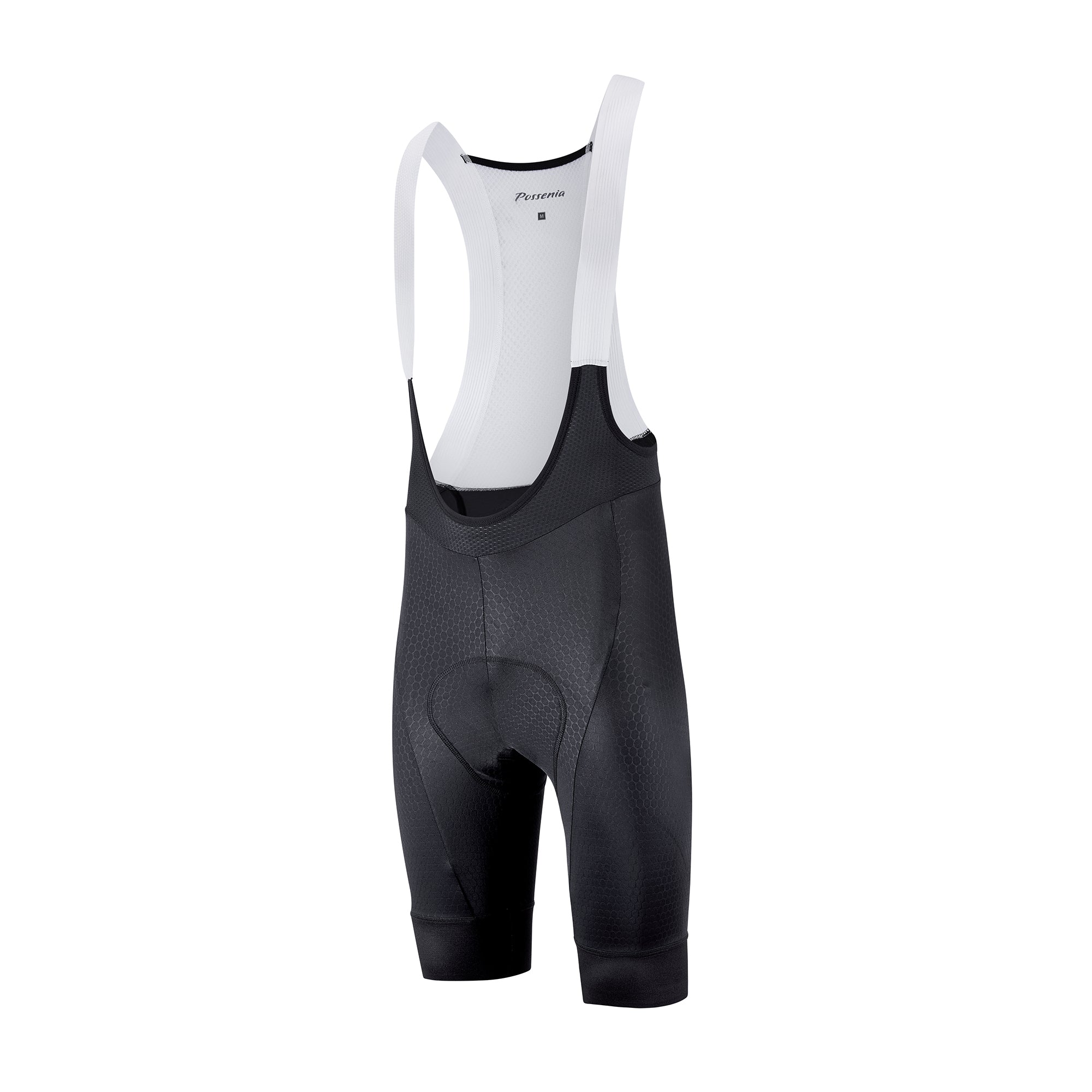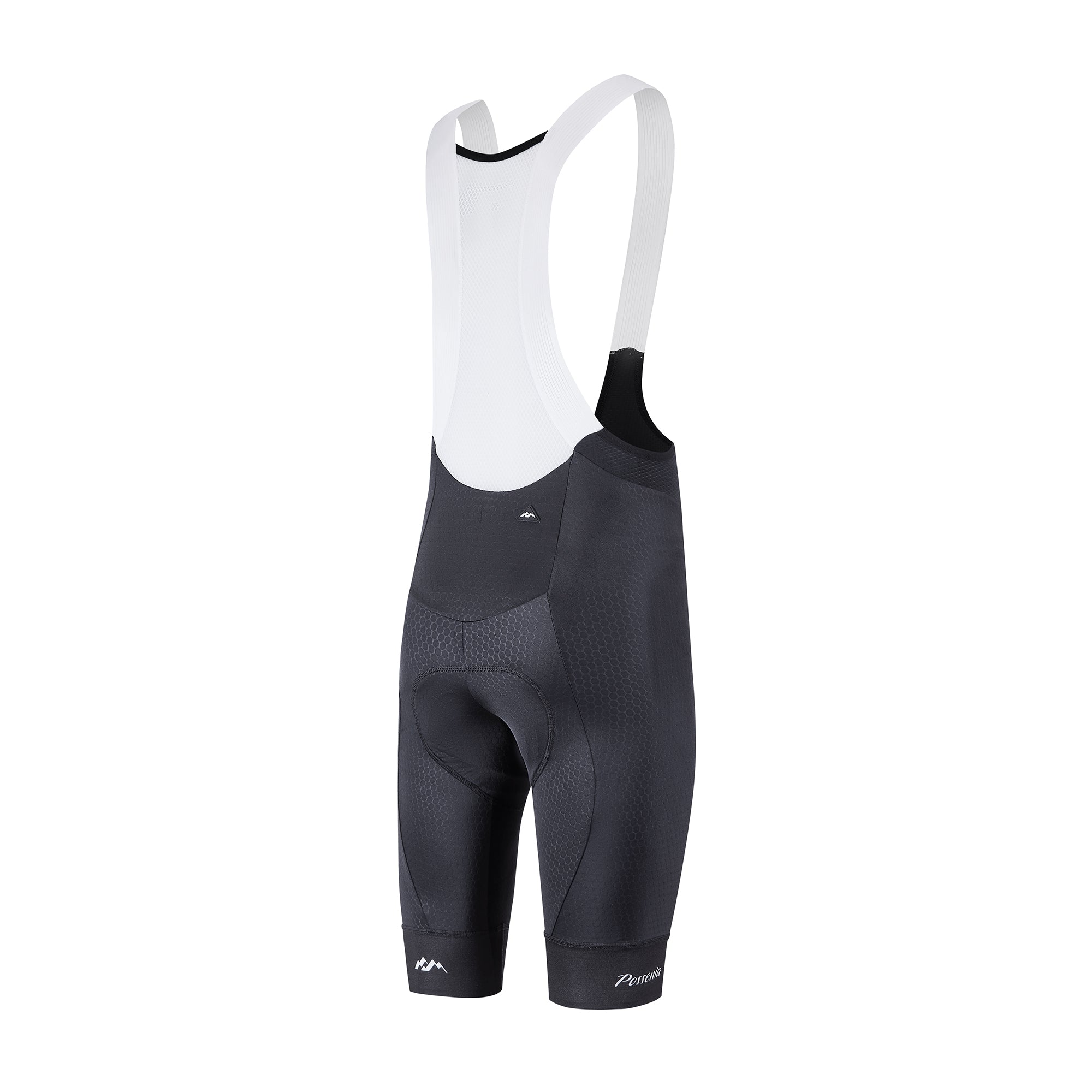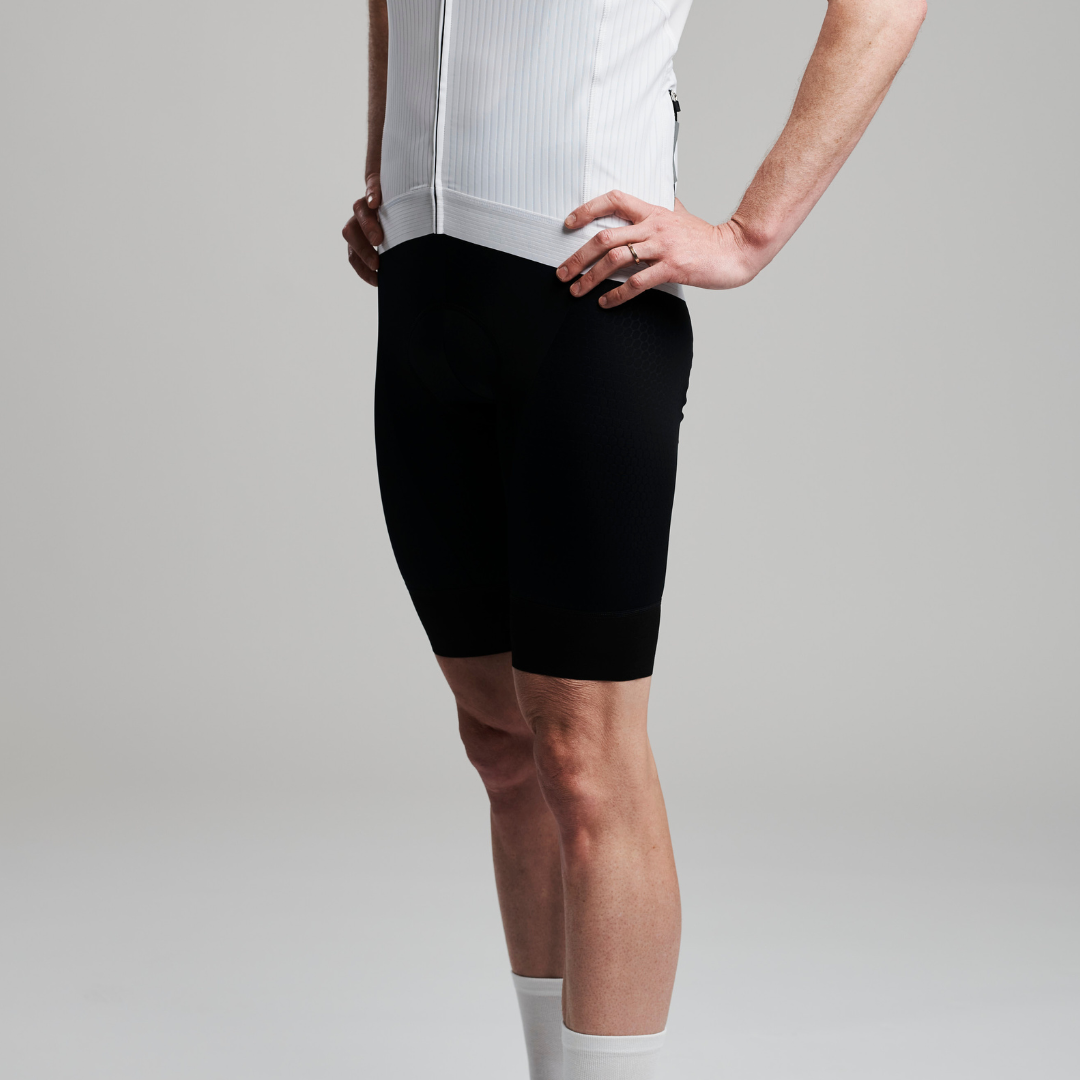 Description

FEATURES

MATERIALS

CARE
Designed to provide optimal comfort and performance during long-distance cycling, prioritizing features which will support your endurance performance.
Equipped with a premium chamois designed specifically for endurance racing and strategically shaped, featuring multi-density foam padding, which ensures excellent shock absorption and pressure relief.
It is designed to provide comfort and protection during long rides, reducing friction and chafing in sensitive areas.
The bibshorts have a form-fitting design with flatlock seams, which minimize irritation and chafing.
The bibs are constructed with breathable mesh panels in strategic areas, promoting airflow and enhancing ventilation.
Additionally, these endurance bibshorts are equipped with wide elastic leg grippers to ensure a secure and comfortable fit without restricting movement. The bib straps are made of a lightweight and breathable material, providing additional support and stability while minimizing pressure on the shoulders. These professional level enduro-race bibshorts offer a combination of comfort, compression, and performance features to enhance your endurance cycling experience. Made of bluesign® APPROVED fabrics. 100% Made in Italy fabrics. Hand-made in Europe.
High-performance men specific bibshorts
Optimal comfort for long distance rides
Compression fabric for enhanced muscle support and improved blood flow
Elastic Interface high-performance chamois for unmatched comfort
Moisture-wicking technology to keep you cool and dry during rides
50 UPF rating for protection against harmful sun rays
Fabrics: 80% Polyester + 20% Elastane
Look after your Possenia kit with love. It's sustainable, not invincible.
Wash below 30 degrees on a gentle wash cycle
Use a mild detergent and don't use fabric softener or conditioner
Never tumble dry your cycling clothing
Hang your kit to dry, inside-out and preferably in the shade
Always wash inside-out to avoid pilling, with all the zippers zipped up and ideally in a mesh laundry bag.
(Pilling may occur naturally with time)
---
Free Shipping on all orders in Switzerland
90 Days Return Policy & 2 Year Warranty
Shipping & Returns
Fast shipping
We ship anywhere in the world!
Free shipping is eligible for all orders withint Switzerland.
For all orders in Europe or the UK, shipping is free on orders over CHF 200.
Orders are processed within 2-3 business days.
2 Year Warranty & Crash Replacement
All Possenia items are warranted for 2 years against defects or workmanship issues.
If you have recently had a crash, please send us a few pictures of your damaged kit and proof of order. We will see if it is possible to either repair your item for a small cost or offer you a good discount to replace your item. 
Returns & Exchanges
We accept returns up to 90 days after purchase for a full refund.
The item must be unused, worn and with tags.
All returns are free of charge.
FAQ
Which products are Bluesign® PRODUCTS?
All our Bluesign® APPROVED products have a flag label on the side with the Bluesign® PRODUCT logo.
That means the product was made with the highest level of consumer safety, produced with minimal impact on people & the environment, and by responsibly using the resources by minimising waste.
More info about our Bluesign® PRODUCTS
Do you offer a repair service?
Accidents and crashes happen... if you happen to hit the tarmac and your kit gets damaged, please contact us by email with a few photos of your item and a copy of your proof of purchase.
With this information, we can see if we can offer you a repair service for a small fee or provide you with a discount on a replacement item.
More info in our Warranty Section
What is covered in the 2 year warranty?
Possenia products are warranted against defects in materials or workmanship for 2 years from the date of purchase.
Quality is at the heart of the Possenia Promise. 
Our warranty doesn't extend to products that have been damaged through crashes or failure to adhere to care instructions. However, please do get in touch for us to offer alternative solutions.

More info in our Warranty section.
How do I know my size?
How to find your perfect fit:
Chest: Measure around the fullest part of your chest. Keep the measuring tape horizontal.
Waist: Measure around the fullest part of your waist, slightly above your true waistline.
Upper Thigh: measure around the highest point of your thigh.
Above-the-knee: measure the point just above your knee.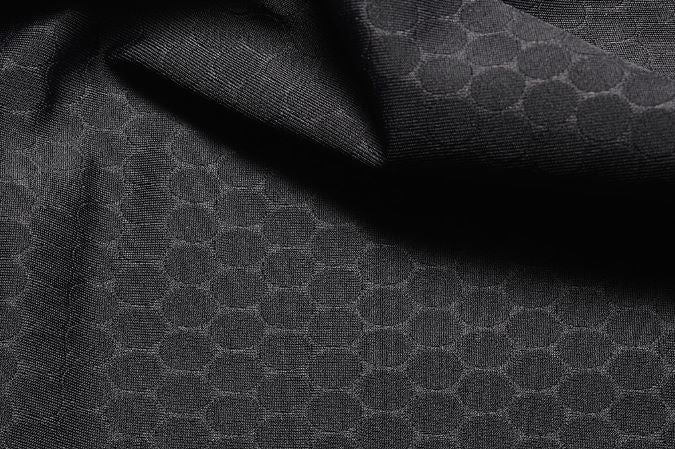 Designed to improve your performance
Compression technology
These bibshorts are made from advanced, bluesign®APPROVED compression fabric, designed to provide exceptional support to your muscles and enhance blood flow during your rides.
Compression garments are known for their ability to enhance blood circulation, reduce muscle fatigue, and improve muscle recovery. The compression fabric helps to minimize muscle vibrations and provides targeted support to key muscle groups, thereby improving overall endurance and reducing the risk of muscle soreness.
Superior performance guaranteed
Road Performance Force Men
Designed specifically for ultracycling and extended distance rides, this cutting-edge pad is meticulously crafted to cater to the male anatomy.
It features a central channel that enhances blood flow, minimises pressure, and alleviates numbness.
Its multidirectional curvature ensures an impeccable fit and saddle stability, while the revolutionary air-mapping concept enhances air permeability, effectively reducing heat and maximising moisture-wicking capabilities.